Asian Oriental Fine Art Paintings, Lithographs, Canvas Giclee titled:
The Breeze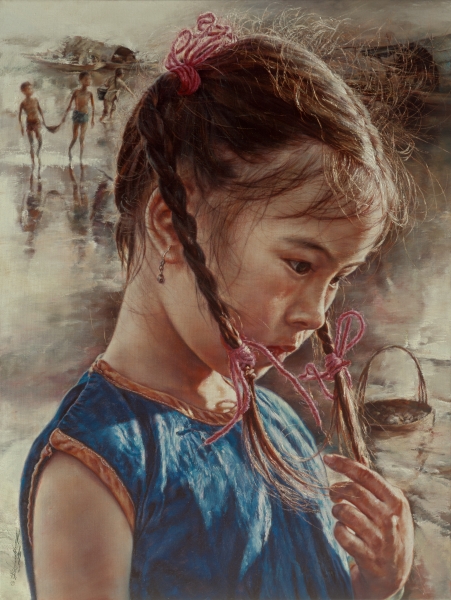 Title
: The Breeze
Year Published
: 1984
Limited Edition

There is no difference in color between limited edition
& artist proof, only the quantity produced for each.
(signed & numbered):
Artist Proof

During the printing process, the artist personally
approves the color of the initial run, hence Artist
Proof. Plus, it has a much smaller numbered
edition than Limited Edition.
(signed & numbered):
Image Size
(width x height in inches):
Description
: It is a beautiful day. The children are on the beach to dig for clams. The children carry a basket of clams as they head home. The little girls hair gently blows in the warm, salty breeze. Her thoughts are far away, her lovely, dark eyes distant, and she completely forgets, for the moment, about all the wonderful clams she'd gathered.