Asian Oriental Fine Art Paintings, Lithographs, Canvas Giclee titled:
Brother And Sister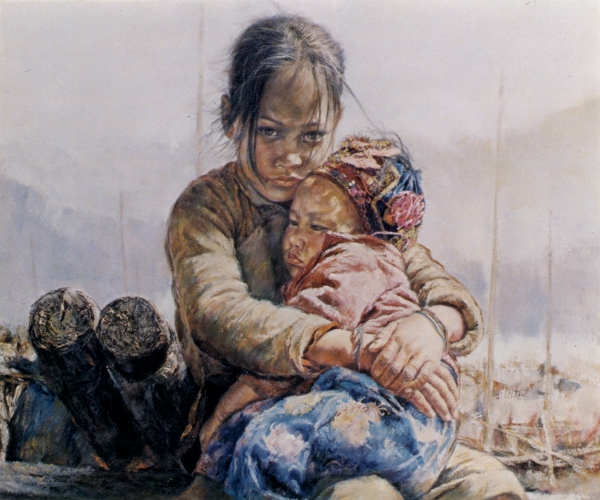 Title
: Brother And Sister
Year Published
: 1975
Limited Edition

There is no difference in color between limited edition
& artist proof, only the quantity produced for each.
(signed & numbered):
Artist Proof

During the printing process, the artist personally
approves the color of the initial run, hence Artist
Proof. Plus, it has a much smaller numbered
edition than Limited Edition.
(signed & numbered):
Image Size
(width x height in inches):
Description
: The girl holds her little brother close, keeping him warm and partially shielding him from the wind. Her eyes give you the feeling of fierce sisterly protectiveness towards her little, sleepy charge. The artist successfully captures the feeling of love and the close relationship between brother and sister.